Mano taktika yra gintis puolant. <…> Aš nuolat knaisiojuos po kitų gyvenimus. <…> Kiekviename mūsų yra srutų duobė. – Michele Grassadonios tėvo advokatas
Nors ImDb šis filmas įvertintas vos trijomis žvaigždutėmis, o dirstelėjusi Vikipedijon atradau, kad kritikų įvertintas jis buvo taip pat labai įvairiai, mano akį La città ideale (Idealusis miestas) pritraukė, įtraukė ir išplėtė vos tik pataikius jį įsijungti. Ir nesvarbu, kad pradžios nespėjau pamatyti. Ar dėl šios priežasties norėčiau pasižiūrėti filmą antrąkart? Greičiausiai, kad ne, tačiau lengvas sumišimas, kurį filmas sugebėjo palikti, yra labai svaigiai malonus.
Filmų sritis nėra ta sritis, kur aš dažnai ryžtuosi lįsti ir kažinką aprašliavoti – perdėm daug kino snobų esu sutikusi ir žinau, kaip jiems svarbu kiekviena detalė. Mano rašymas apie kiną, spėju, jų akimis prilgysta vandalizmui ant Vilniaus senamiesčio sienų (skirtumas, kad kino snobų maištingos snobiškos sielos pripažintų tai, kas vyksta ant sienų, kaip meną, bet aš jau būčiau vandalė, tačiau šįkart ne apie tai). Man detalumas niekada nebuvo svarbus, todėl kino sritis visad atrodė kaip pieva, pilna avių, kur nelabai dera grožėtis savo būsimomis kalakutienomis. Kita vertus, jaučiau Albert Camus, prisikeliantį kažkur atminties užkaboriuose, sulig kiekviena filmo sekunde. Žiūrėjau ir vis spėliojau, kas čia, po šimts pypkių, galėjo atsitikti, vyksta, kuom baigsis… Galbūt ta košė užvirė galvoje dėl to, kad nepamačiau pradžios? Nežinau. Tačiau manau, kad jei pradėsite žiūrėti nuo pradžių, vis tiek, matydami širdimi, apie šį bei tą susimąstysite. Dėl to rekomenduočiau pasižiūrėti šį filmą – o jeigu patiks. Dėl to šiek tiek ir papasakosiu, kodėl man kilo tokios mintys.
Trumpas siužeto aprašymas
Kai įsijungiau kanalą, kuris rodė šitą La Città Ideale, mačiau klasikinį skandinaviško detektyvo sceną – storas, senstelėjęs greičiausiai detektyvas ir tamsiaplaukis, tamsesnio gymio vyrukas, matyt, kad nusikaltėlis, o kur dar ir Faded efektu nufilmuotas vaizdas. Įprastai vengiu žiūrėti tokių filmų (dažnai vien iš to, kokiu efektu nufilmuota, sprendžiu, ar filmas bus man), nes jie mane per stipriai paveikia ir mano droviai bei jautriai natūrai šiaip nėra tinkami. Bet užsilikau, nes kažkas vis dėlto užkabino. Advokato veidas vis piktėjo, o nusikaltėlis vis labiau kėlė gailestį. Kažkas tame, ką jis pasakojo, atrodė nors nelogiška, bet teisinga – tarytum atpažinau save, kuri pasielgė alogiškai ir žmonėms iškart kyla įtarimas, kad aš susidirbusi neprisipažįstu. Galop toje scenoje Michele Grassadonia (tokie menamo nusikaltėlio vardas ir pavardė) nukeliauja aplankyti savo aukos – šiam komos būsenoje prisistato, pasako, kad žino, jog jis viską girdi, ir papasakoja, kad mažajam Michelei irgi buvo atsitikusi tokia nelaimė ir pasisako, kad ne, aš tavęs tikrai nepartrenkiau. Lyg maža būtų laimės, tariamoji auka miršta ir taip Grassadonia tampa ne tik įtariamuoju dėl sukeltos avarijos, bet ir visu įtariamuoju dėl žmogžudystės.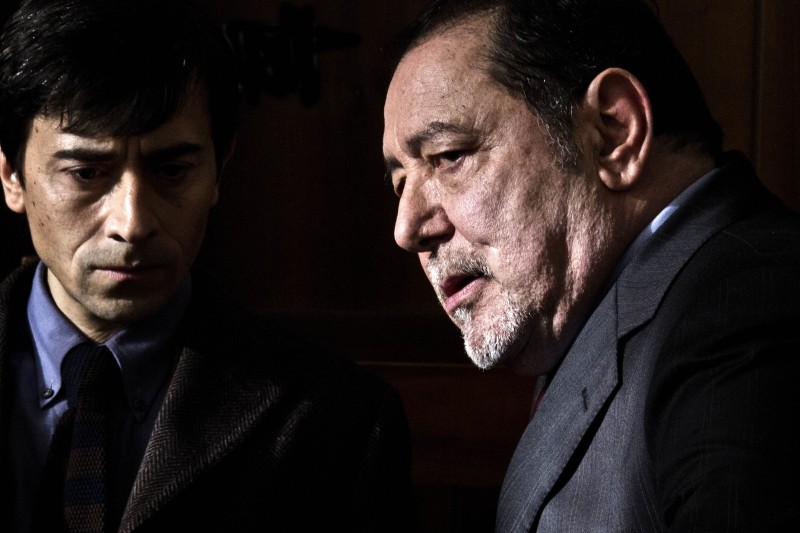 Kaip žinau iš to, ką vėliau atrandu siužeto aprašyme, rinkdama trūkstamas detales, kurių niekaip nesugeba pateikti pats filmo herojus apie tai, kokį ir kaip sutiko nukentėjusįjį – Michele Grassadonia yra architektas ir propaguoja ekologišką gyvenimo būdą, dėl ko atsidūrė tokioje situacijoje, kad tyrėjams atrodo, jog jis yra šunsnukis, kuris bandė panaikinti įkalčius partrenkęs žmogų, o iš tiesų jis ten kažkaip labai ekologiškai pasielgė (šito nemačiau, nežinau, todėl neprisiemu atsakomybės atpasakoti).
Visgi kas man įstrigo, tai tai, koks ponas Grassadonia yra nesuprastas idealistas – dėl savo buvimo idėjos žmogumi, jis nesugeba kalbėti konkrečiai, paprastai ir aiškiai. Ir detaliai – tyrėjai bando iškvosti kiekvieną žodelytį, išsiaiškinti, kodėl jis policijai pranešdamas pasakė taip, o ne kitaip, jei iš tikrųjų yra niekuo dėtas. Grassadonia to paaiškinti nesugeba, dar blogiau – pradeda labai filosofiškai aiškinti kiekvieną savo veiksmą. Net savo sapnuose Grassadonia regi, kaip nuo paties parodymų glumsta tas storas dėdė, kurį patį pirmą pamačiau, įsijungusi filmą. Tarytum pats nujaučia, kad yra keistas arba tiksliau – žmonėms neperprantamas, kas yra labai nenaudinga atsidūrus tokioje nelaimėje.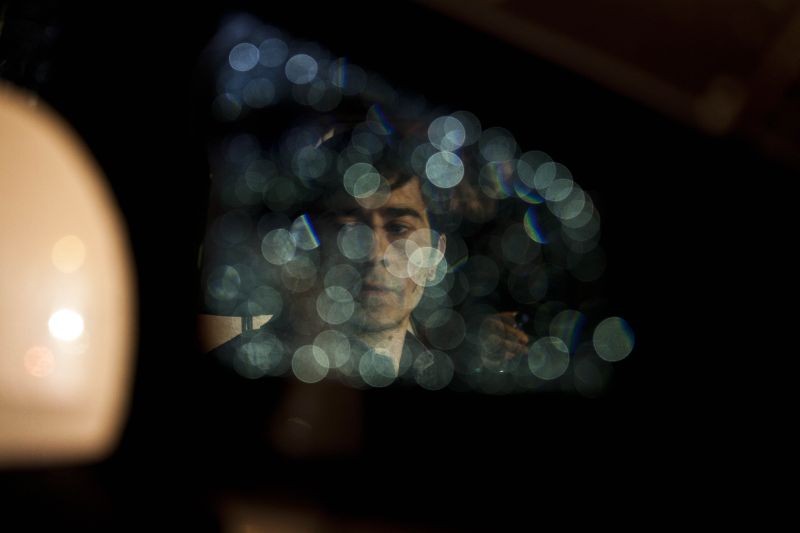 Grassadonia bando ieškoti teisybės, tačiau siaubingai nesiseka. Žmonėms apskritai bet koks jo elgesys atrodo labai keistas – dėl šito praranda ir advokatą, kurio juokeliai Grassadoniai pasirodo nepriimtini. Pagrindinio veikėjo duodami parodymai tarytum duoda teisėjams ir tyrėjams suprasti, kad jis arba yra visiškas asilas, arba totalus beprotis. Atrodo, kad visi yra dėl to keistumo labai sutrikę ir dėl šios priežasties net stokoja profesionalumo, kuriuo visiems nuolatos giriasi bet kuris su Grassadonia susidūręs advokatas.
Ieškodamas teisybės, Grassadonia galop griebiasi net savo nekenčiamo advokato, kuris kažkada advokatavo paties tėvui. Šio jis maldauja patikėti savo versija, kaip pats pasako: "Man tai labai svarbu. Kai niekas tavimi netiki, galima ir išprotėti." Advokatas tada šmaikščiai praneša, kad su tokia problemėle nebent padėtų psichologas ar psichiatras, jo darbas – ne toks. Todėl vėl pasaulėžiūros išeities taško radikalūs skirtumai: Grassadonia mato žmogų, advokatas – klientą, kurio tėvui kažkada atstovavo.
Filmas baigiasi taip, kad aš maloniai susierzinu.
Prie ko čia Kamiu?
Gal dešimta minutė, kai žiūriu filmą ir suprantu, kad aš visai paaiškinčiau filmo idėją Albert Camus Svetimu, kur pagrindinis veikėjas, teisiamas ir nesuprantamas žmonių už tai, kad sugebėjo užmigti savo paties mamos laidotuvėse. Ir niekam niekaip nesuprasti, kad jis tebuvo pervargęs. Camus romano herojus galop išvis lieka nuteistas myriop ir pasmerkstas kaip absoliučiai amoralus žmogus.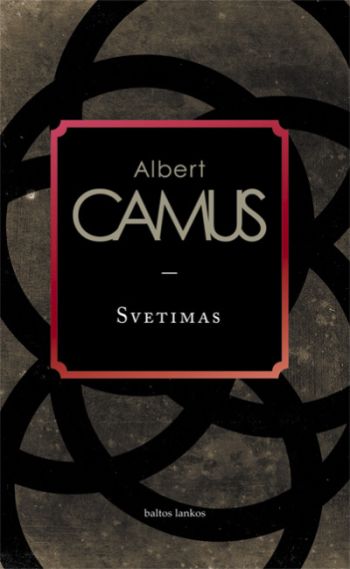 Tik galbūt šio filmo idėja, atidžiau pagalvojus, yra išvirkštinė Albert Camus Svetimo versija: jei romane nesuprastas lieka žmogus, kuris tiesiog praktiškai pervargo ne su didžiausiom sėkmėm vykdamas per dykumas ir per siaubingą karštį, šįkart nesuprastasis lieka idealistas, kuris mąsto ir kalba sudėtingomis sąvokomis, neįsidėmi smulkių praktinių detalių bei serga kažkokiu aklu teisingumu. Vienas Grassadonios advokatų pastebi, kad jo keistumas tame, kad žmonėms baisiai ten taip jau ir rūpi tas teisingumas – svarbiau jiems visada būna pačių pergalė. Grassadoniai toks požiūris, aišku, nepriimtinas. Jis galiausiai, atrodo, vis pabando daryti kaip kiti, bet neišeina: todėl, kad žmonės pajaučia, kad Grassadonia dabar nesielgia kaip Grassadonia, kuris dar ir sutrinka nuo bandymo būti kaip kiti, todėl jie visi vienodai susiraukia ir galvoja, kad jis bando drumst smegenis, tik yra tiesiog neįtikėtinai nevykęs melagis, kas reikalą padaro dar neaiškesniu.
Man patiko tai, kaip filme Grassadonia pats nė neįtaria ir nė nesuprastum, jei kai kurie veikėjai nepraneštų, kiek jis jau kaip nusikaltėlis yra tapęs žinomas. Greičiausiai nejuntama todėl, kad pats Grassadonia to neįtaria. Jam tai nelabai rūpi. Atvirai tariant, net sunku pasakyti, kas Grassadoniai rūpi: tarytum tyliai smerkdamas kitus veikėjus, laikančius Teismą žaidimu, jis pats labiau priima savo teisumo įrodinėjimą kaip vieną didelį žaidimą. Kaip eksperimentą, kuris niekados neturės pasekmių. Grassadonia paprasčiausiai šokinėja ant lyno, kaip instruktorius sakė, kad negalima, nes galima pražūti, bet tarytum jis pats gilumėje žino, kad kai elgiesi labai labai pavojingai, tai tavęs blogas scenarijus nesučiups, nes pats nuo tavo neapdairumo ir naglumo bus suglumęs.  Grassadonia situacijoje žaidžia savo likimu taip įsijautęs, kad kiti nesugeba jo nuteisti ir prieš jį laimėti. Ir vėlgi – greičiausiai aš pasiduodu žmogiškai reakcijai į žmogų, kuriam tiesiog juodai nesiseka būti patikimam: galop imu ir subtiliai, nedrąsiai, tačiau pasmerkiu.
Paskutiniosiomis filmo minutėmis pagalvojau, kad gal visgi Grassadonia padarė tą nusikaltimą: tik negali tuo patikėti ir pats sau nepripažįsta. Tačiau spėju, kad toks pamąstymas atėjo nemačius pradžios.
~
Šis filmas privertė pagalvoti apie kartus, kai koks žmogus, kartais net aš, lieka tarytum brudas, nors toks visai nebuvo. Kai žmonės pajunta tavo nepasitikėjimą savimi arba tavo silpnybes ir pradeda tuo manipuliuoti tyliai pasmerkdami už tai, kad ir tu turi silpnybių. Ir jie taip elgiasi, atrodo, visai pateisinamai: visi yra girdėję žodį "manipuliacija", todėl tarytum regėdami to simptomus, įtaria ir tave tokį esant. Kita vertus, greičiausiai kaip Grassadonia jautėsi nesuprastas ir vis neteisingai kaltinamas, taip kiti veikėjai jautėsi vis nesugebantys prigauti nusikaltėlio, nes kol šis neprisipažino arba nėra pripažintas kaltu, tol teisybė nėra įvykusi. Grassadonios keistumas tarytum delsia teisingumą, kurį siekia įvykdyti likusieji veikėjai. Man tai labai įdomi psichologinė prieštara: žmogus, kuris nesugeba savęs deramai apginti ir žmonės, kurie mano matą faktus ir nuo savo paties melo paliegusį nusikaltėlį, tačiau tuo pat jie suglumsta ir nesugeba pagreitinti proceso dėl to, kad nusikaltėlis atrodo lyg… per lengvas kąsnelis..? O gal net tiesiog psichiškai nesveikas. Tik klausimas tada, kodėl nesikreipiama į psichiatrus ar psichologus? Visiška sumaištis galvose paties Grassadonios, likusių veikėjų ir mano, kaip žiūrovės.
La Città Ideale duočiau 9 už tai, kad man labai patiko, jog kaip reta turėjau daug erdvės ne kažko pasisemti iš kino/detektyvo/dramos, bet gavau netikėtai daug erdvės piešti savo mintis ir apmąstymus apie tai, ką matau ekrane. Ko pritrūko? Vis dėlto, tai vargu, ar yra filmas, kurį pažiūrėčiau dar kartą, net ir nemačius pradžios. Tai yra vienkartinis pasimėgavimas. Nors žinot, dabar taip rašau, ir galvoju… o gal dirstelsiu kada dar kartelį? Kas ten žino. Bet kokiu atveju – filmas paliko man didžiulį įspūdį. Rekomenduočiau tiems, kurie mėgsta stebėdami meno kūrinį patys veikti.